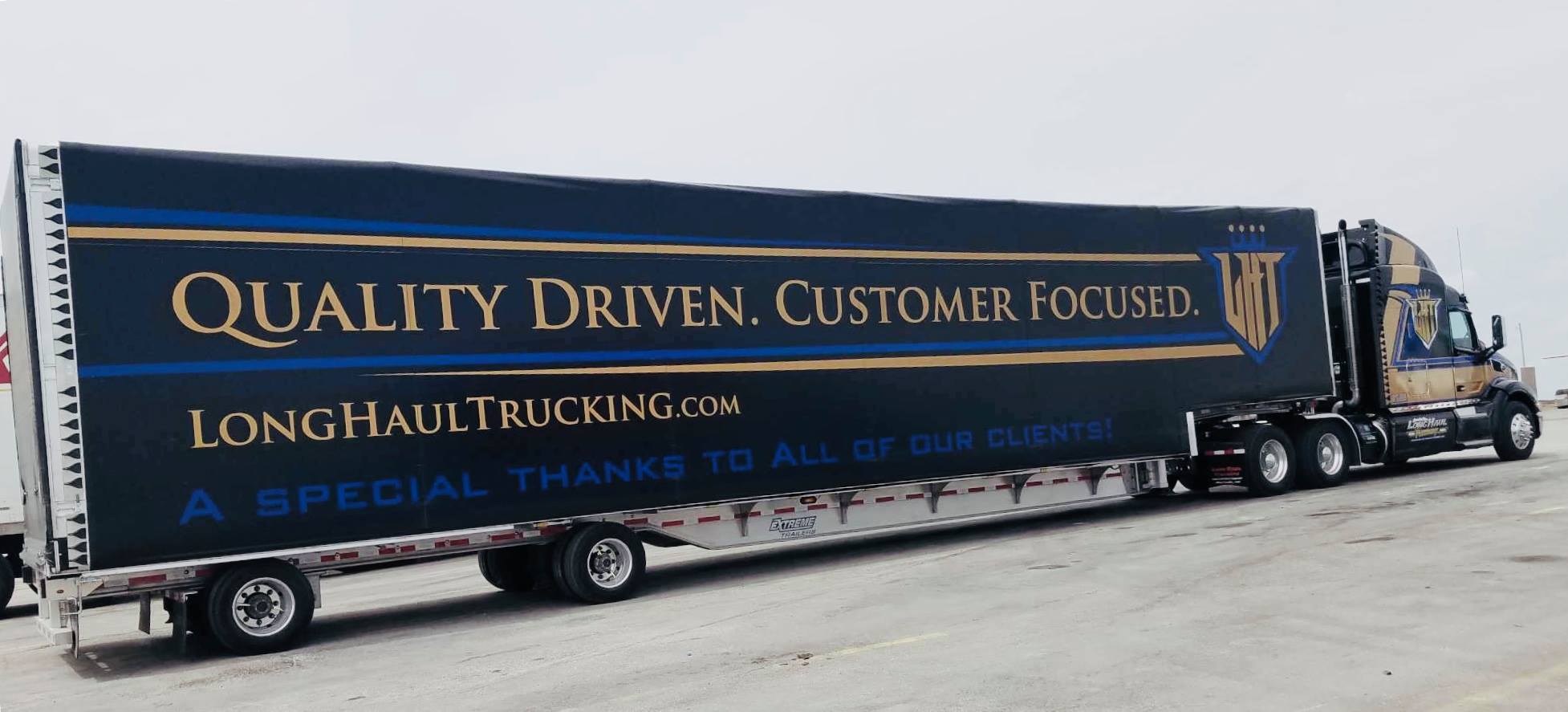 Dynamic Logistic Services for All Supply Chain Needs
Long Haul Trucking has grown a reputation over the years as one of the most reliable, safest fleets on the roadway today. Furthermore, they've become known for having professional drivers, articulate, helpful employees and some of the best-looking equipment on the roads today. All of which have helped build an image of a carrier who takes every load seriously and wants to ensure all of their customers needs are met. With this reputation, Long Haul is now working harder than ever to bring the same promises of excellent service and customer satisfaction to the 3rd party logistic services sector via their brokerage division, Promises Plus.
Promises Plus, referred to around Long Haul headquarters as "solution providers" is composed of a team that is hard working, knowledgeable and innovative in sourcing the transportation you need to keep a supply chain running smoothly! This team has a background in all sectors from heavy haul, OD, refrigerated, van, flatbed and step deck, making them a valuable and capable resource to help orchestrate any kind of move. One of Promises Plus's teammates, Dustin, sums it up best by saying "It always seems impossible until it's done." Dustin and his teammates come to the office with a positive attitude and can-do work ethic, ready to step up to the challenge for any situation, and bring customers a solution!
Circumstantial shipping booms or projects are two additional areas that this team has proven to excel in. Between Q4 of 2017 and Q2 of 2018, Promises Plus helped successfully move 142 project loads alone for an entertainment company that held shows every weekend in different stadiums across the country. "It feels great knowing that we can let them know what needs to be done, and count on them to make it happen. There's a ton of production that goes into each show, if the transportation doesn't move on time, everything is backed up." -Mike – Domestic Transportation Manager- Feld Motor sports. These projects typically require 14 trucks for load in and out which means these brokers are constantly on their game with check calls, status updates and execution from start to finish.
Between Long Haul's reputation of being amongst the most elite flatbed Conestoga carriers in the market and their desire to uphold that same reputation throughout brokerage, they have the tools and knowledge to keep your supply chain running efficiently. "No is never in our vocabulary" exclaimed Promises Plus employee, Aaron M. Long Haul Trucking and Promises Plus takes pride in offering the services needed for any transportation situation. There is no load that this company cannot handle!