---
2019 King of The Road Delivery Schedule
(As of January 3, 2019; Subject to change)
---
| Episode | DISTRIBUTION DATE | Air Date |
| --- | --- | --- |
| #1 | May 29 | June 1 |
| #2 | June 12 | June 15 |
| #3 | June 26 | June 29 |
| #4 | July 10 | July 13 |
| #5 | July 24 | July 27 |
| #6 | Aug 13 | Aug 17 |
| #7 | Aug 28 | Aug 31 |
| #8 | Sept 11 | Sept 14 |
| #9 | Sept 25 | Sept 28 |
| #10 | Oct 9 | Oct 12 |
---
Also Featured on the following channels
NESN Plus
Altitude Sports
KBPX
Spectrum Sports
REV'N Network
The Action Channel
AMG TV Network
Right Now TV
Untame Sports TV
Family Channel
NESN National
APLAUSO HD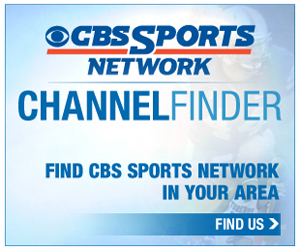 Company Drivers
Long Haul Trucking will now start company driver pay at 48 cents a mile on loaded/empty PC practical miles.
Join the Team
As an employee owned company, Long Haul Trucking is not just about making top dollar today, it's about making great money now and for your retirement!
Join the Best!
Owner Operators
Our drivers say that working for Long Haul Trucking is like "Joining a family that cares about you". It's that sense of commitment to our drivers that makes Long Haul Trucking the best trucking company to work for.
Join the Team
When you're an Owner-Operator with Long Haul Trucking you can earn up to 90% gross pay. We'll work with you on making sure you're not sitting idle when you sign on to Long Haul Trucking.
Join the Best!
What does it take to be King of the Road? Join iconic American trucking company, Long Haul Trucking as we travel down America's highway and get a first hand look at what it means to be a real American Trucker! Long Haul Trucking, in association with Long Haul Productions, is proud to announce the making of a new reality series that will chronicle the life of our elite fleet and follow them as they spend their days working hard and traveling the country! Along with great story telling and drama, this show will help illustrate the great history and culture that surrounds being a trucker. This television series will host a variety of different segments and topics, all geared towards keeping you in touch with what's new in life over the road!
Long Haul's King of the Road will feature thirteen 30-minute network TV shows and will also host a huge social media backing. King of the Road is a documentary style, feel good show that focuses on the extraordinary lives of America's truckers and the incredible sights they see while working all across the country. King of the Road will also feature great story telling, drama and lifestyle insight from these American truckers, offering a glimpse into over the road trucking that most Americans never get to experience. Equally important, King of the Road offers an in-depth look at a side of trucking that most Americans aren't aware of. Aside from the stereotypical trucker life style, Long Haul strives to create a work culture that drives value, respect and integrity into each of our driver's lives. King of the Road will not only depict what's great about over the road trucking, but why Long Haul is the best company to do it with!
Each show is going to focus on 4 to 5 highly stylized features, while the individually produced segment will run roughly 3 to 4 minutes. Throughout the series we will also integrate different brands or products into these segments as part of the fabric of the show. This will help ensure that the following audience can not only watch the show but join the experience by striving to work and play similar to America's elite fleet! What better way to learn about the latest trucking news and topics than having them chronicled throughout this show and spoken about from real American truckers!? With our established history and large social media following, King of the Road will be a new, direct outlet for us to not only celebrate the successes of our organization but help our partners and audience become more connected than ever!