LOADED WITH CARE, DRIVEN WITH PRIDE, DELIVERED ON TIME.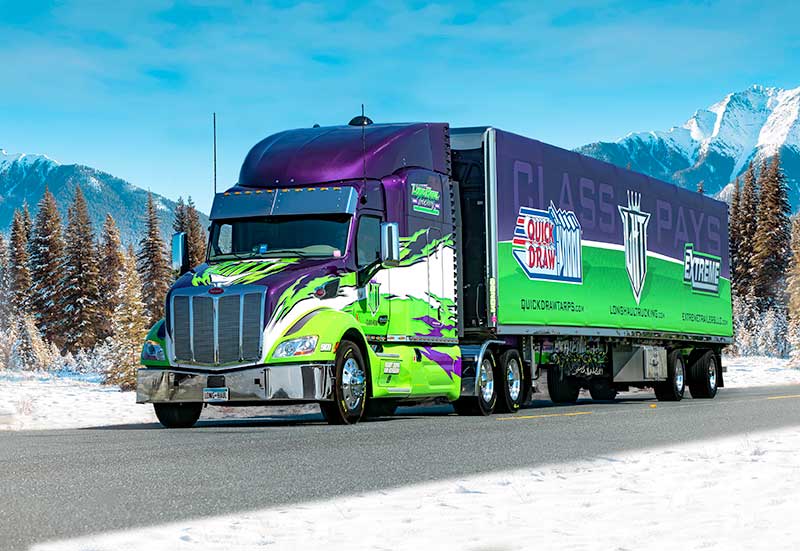 Our customers demand service they can count on with every load entrusted to us. You measure our ability to keep your business by several key criteria: on-time delivery, consistently thoughtful service, anticipation of your needs, knowledge of the carrier role in your business, competitive pricing, careful cargo handling with no damage claims, accurate record keeping, financial stability and the quality of equipment and personal.
Long Haul Trucking was founded and operates to this day as a company that takes pride in hiring only the most professional, reliable drivers.  With a team that's composed of true professionals our customers can count on us to be a great representation of their company for everyone we meet.
Situated just outside of Minneapolis in Albertville, Minnesota, the Long Haul Companies general offices are not more than 40 hours in any direction from all major United States shipping points. And, most cities are considerably closer to our fleet headquarters. We hold
48 United States ICC Common Carrier, Contract Carrier licensed, bonded broker authorities.

Authority certificates in both Ontario and Quebec, Canada
The Long Haul Companies standard is to get shipments delivered in the same condition as they were picked up. Few carriers can make this claim.
At our general offices, we maintain a professional and experienced staff. They are available to answer your questions over a wide range of logistics and distribution topics.
Long Haul has been in business for 32 years and since day one, we have been known as one of the most reliable, courteous and professional fleets on the roadway.  This long-standing tradition of excellence is a major part of what's lead to our success and growth throughout the years, and we cannot wait to continue this pattern of excellence with you!