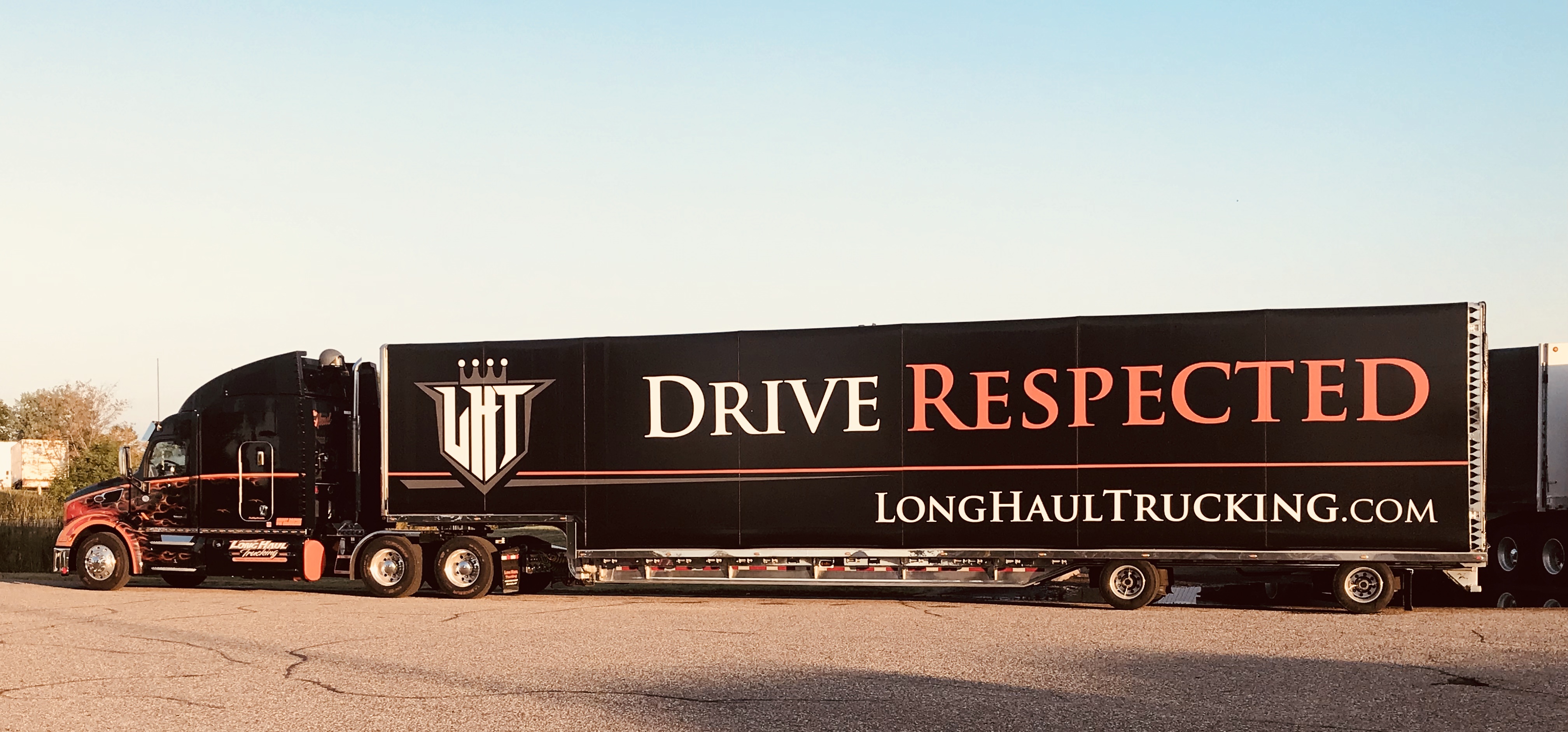 Driver Appreciation Week 2018
At Long Haul Trucking we work to ensure our drivers feel empowered, appreciated and respected every week of the year. For the week of September 9th through the 15th, however, we will be hosting different events and opportunities for our elite fleet to be featured! First and foremost, we want to start off with best truck picture! Please send the best-looking picture of your truck to Jessica in HR for submission into the contest. Once pictures are collected we will vote on who has the best picture and distribute prizes for 1st, 2nd and 3rd place! Driver Appreciation Week is undoubtably a very special time of the year, yet we again want to instill that our company culture promotes the same positivity and appreciation for our teammates all year long. Our passion for quality equipment, service and treatment is what makes us different and we always want to be known as the company that puts their drivers, employees and people first!
Colorado Chain Law in Effect
As of Saturday, September 1st the Colorado Chain Law is back in effect, with an ongoing presence until May 31st of 2019. Although this law does pertain particularly to I-70 west of Denver, it is not uncommon for drivers to be inspected for chains throughout the entire state. Please make sure that if you plan to travel to or through this region you have the appropriate equipment to not only avoid any citations but most importantly remain safe! We've got a fleet of some of the best truckers on the planet and your safety is second to none in order to help keep our company moving forward!
Take Care of the Inside of your Trailers!
We are very fortunate to have not only have some of the best tractors on the road today, but trailers that are second to none in innovation and technology as well! With the variety of commodity we haul, from machinery to metal and everything in between, it's important to remain vigilant on keeping your trailer deck in great condition. Always keep an eye out for grease or oil stain left from a load of machinery in order to prevent your next load to run the risk of getting dirty or shifting while in transit. This is instrumental in not only ensuring our customers commodity remains intact, but that our drivers remain safe as well!
Three Keys for the Month
1) Driver appreciation week is sure to be an elite event, but we are committed to making our teammates feel valued every single day!
2) Make sure to have your rig equipped with all mandatory equipment while traveling to or through CO while Chain Law is in effect!
3) Remain mindful of your trailer condition and always take the time to know your surroundings while loading or off loading.
The Bottom Line:
"Safety tips to keep our money in our wallets, not paying fines"
Brake enforcement will be under extra strict inspection for the week of 9/16-9/22 as part of the CVSA's annual Brake Safety Week. According to the CVSA, most of the inspections completed during the week long blitz will be full Level 1 inspections with a sharp focus on brakes. Inspectors will be taking a hard look for any defects that could lead to poor brake conditions and will have great attention to detail in ensuring every aspect of your braking is up to code. Let's work proactively to ensure any needed repairs are made ahead of time in order to remain safe and free of citations!
#DriveProud #DriveRewarded #DriveLongHaul