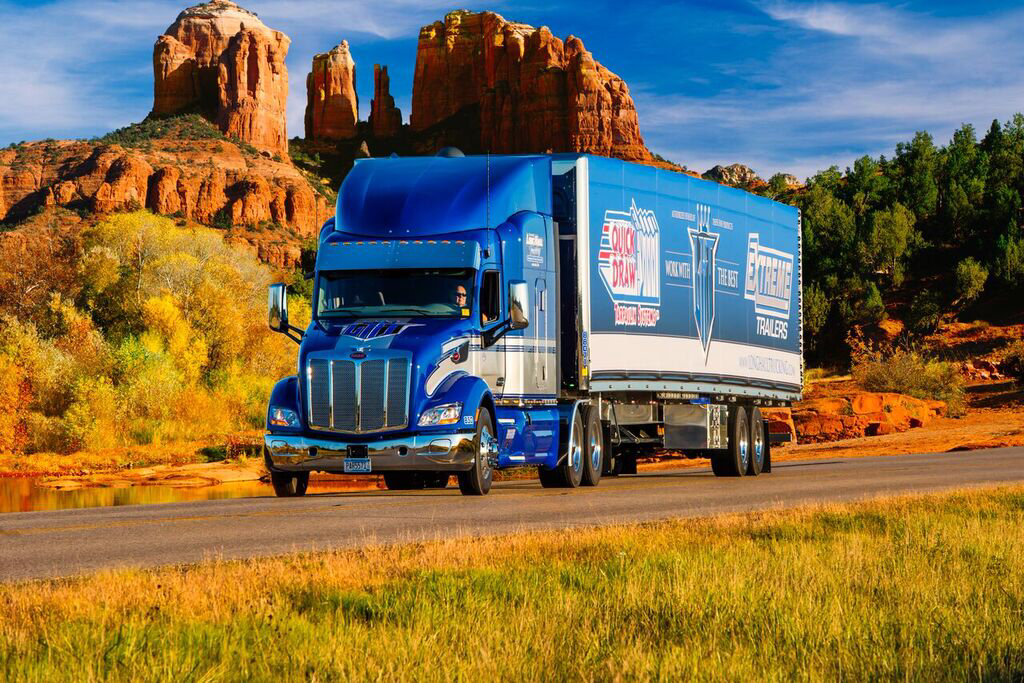 Thanks to all in making 2017 a Success! 2017 was another successful year for our team at Long Haul Trucking and we cannot say thank you enough to all of the great teammates that acted in making this happen! As an employee owned company, every member of our team has a vested interest in making our company a success and a great place to work. With 2017 now in the rearview mirror, it's important to continue to focus on our strengths and successes as we charge full steam ahead into 2018. With celebrating our successes in mind, we celebrated some great milestones in 2017 with several different teammates including; 1 million accident free miles, awarded to Travis Alger, Luverne Brown, Marlene Brown, John Crozman, Lee Hammond, Michael Watkins and Dave Wickenhauser. Along with these great drivers, Bob Michels also reached our 2 million accident free miles award, and Steven Hudrlik, Paul "Cubby " Merges and Arden Wray all hit the 3 million accident free mile mark. We believe these are great awards that all embody the types of long term successes that we strive to create at Long Haul Trucking. When you work on our team, one of our primary goals is to see you find success and create wealth for yourself, obviously these awesome folks have done that as they have all accrued an impressive amount of accident free miles! Way to go to all of these great drivers and thanks again to every teammate who took park in making 2017 a great success for our company!
Key Anniversaries of 2017
It's no surprise that Long Haul Trucking is the kind of company that works to retain high quality employees over a long period of time and this year we have several special anniversaries commemorating just that! In 2017 the following teammates are celebrating special anniversaries; 10 years of dedicated service- Luverne Brown, Marlene Brown, Phil Polen, Doug Orcutt, Mark Klein, Chris Dreyer, Travis Alger, Bill Siems and Greg Mattson. Also joining this group of great folks is Iris Harris and Paula Winter, who both celebrated an amazing 20 years of Dedicated service at Long Haul! Great work and thanks again to all of you individuals. We truly value each of you as a member of our team and couldn't be more proud to have you work here!
Treat Your Tanks!
As winter sets in and temperatures continue to drop, it's important to keep a close eye on fuel levels and the preventative care required to avoid fuel tanks from freezing. Most fuel pumps in northern states will have treated fuel, but if you're fueling in the south there's a strong likelihood that the fuel will not be conditioned to handle colder temps, meaning it would be smart to treat your tanks with additives and gels to prevent them from getting too cold and freezing up. Remember it's important to do the little things like treating your tanks right in order to keep rolling strong all winter long!
Three Keys for the Month
1) Congratulations to all of our teammates that took part in making 2017 another success and especially to those who are celebrating a 1 million mile or more accident free milestone!
2) Congratulations to all of the Long Haul teammates that celebrated a key anniversary in 2017 and thank you for being a committed member of our team!
3) As frigid temps set in there is a greater chance for engine troubles or other mechanical issues, make sure to continue doing a great of communicating with the shop and dispatch in order to get back up and running as quickly as possible!
The Bottom Line:
"Safety tips to keep our money in our wallets, not paying fines"
As those of us in Minnesota have already seen, this winter is on pace to be one of the coldest in recent years, with many days already reaching below zero degrees in temperatures. With these frigid temps will surely come mechanical issues and plenty of gelled fuel filters as well. With the anticipation of mechanical issues bound to happen, one of the most critical things to remember is the need for fluid communication between drivers, the shop and our dispatch team in order to ensure our teammates and customers are aware of what's going on! Mechanical issues can cause a lot of frustration for everyone, but with fluid communication and team work, we can get through these challenges and keep running hard all winter!