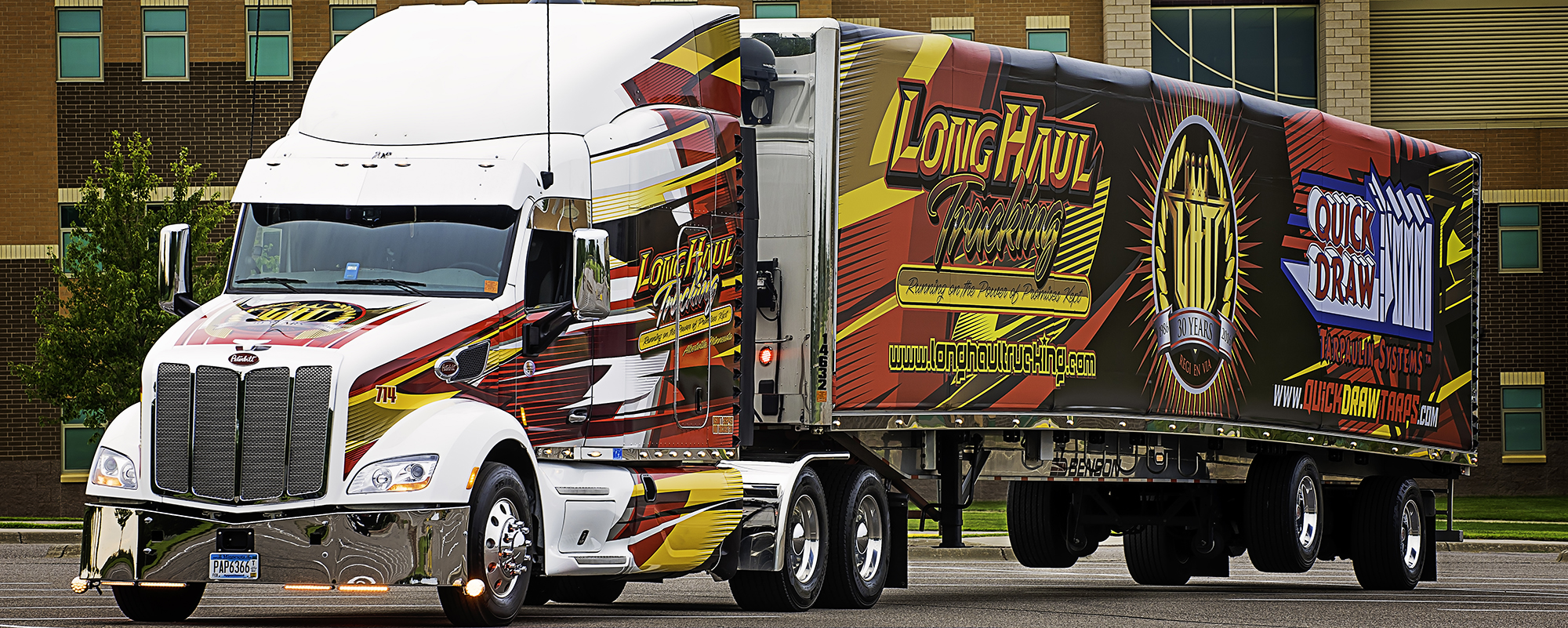 Drivecam Shooting Stars for 2017! It's no surprise that Long Haul Trucking is committed to advancing our fleet with the best trucks, trailers and mechanical equipment on the market. We are committed to keeping each of our drivers happy with their equipment, and want each of these great individuals to be able to feel as many of the comforts of home while out on the road as possible. Along with first class driving equipment, we are also committed to outfitting our trucks and trailers with the best safety products on the market. Drivecam is a safety tool that we use to help protect our company and drivers from false claims and can be used as the best possible witness in order to ensure each of our great drivers has been operating appropriately on the road. This year, we are proud to announce that we had 12 drivers qualify as a Drivecam star which means they had 5 or less triggered events and did not need any coaching for those events! This list of drivers includes; Aaron Bowman, Brad Beuthien, Jeff Bolstad, Jon Thompson, Lee Hammond, Mark Strange, Michael Fisk, Patrick DiVenti, Richard Wing, Scott Rogers, Stacey Miller and Bill Millen. Congratulations to each of these outstanding drivers for their impressive achievement and thank you for your attention toward safe driving!
Slippery Roads, Wet Conditions, Mind your following Distance!
With us now in the heart of winter, and snow storms seeming to pop up in about every state of travel, it's important to remain mindful of how critical it is to practice a safe following distance from the traffic in front of you. We all understand how important our time is, especially when under a load or in route to your next pick up. Even more critical, however, is the fact that we must remain focused on safe driving, and in winter months with slippery roads, one of the most pivotal pieces of this includes maintaining a proper following distance. We take a lot of pride in being the most elite fleet on the roadway, and with that comes the need to also be one of the safest. Great job to all of our first class drivers in getting 2018 off to an outstanding start, Keep it up!
License Plate Renewal!
Next month will mark the beginning of license plate renewal as tabs will begin to arrive to corporate around the second week of February. You can expect to hear from safety in order to put together a plan that ensures you receive these in a timely fashion and won't endure any slowdowns through the process! Also feel free to pop into the safety dept. the next time you're at corporate to see if your new tabs have arrived! We are all looking forward to making 2018 one of the BEST in our companies history and thank each of you for your hard work and great attitudes while pushing to make this happen!
The Bottom Line:
"Safety tips to keep our money in our wallets, not paying fines"
As a company we are committed to making sure we remain as citation and warning free as possible.
One area that we continue to focus on getting better is with axel weight violation. The fines for these violations are increasing as we have seen them in excess of $800+. Please make sure you are not only under gross but that your axel weights are within legal limits. Another contributor to this can be if the airbags on your trailer are not fully inflated which should always be checked during a pre trip inspection! If you have any questions on axel weights, please contact Steve or anyone in safety!
Let's make sure we continue to take pride in doing the little things right in order to keep our hard earned money in our wallets, rather than paying fines
Three Keys for the Month
1) Congratulations to all of our teammates that were named a Drivecam Star for 2017, great work to you all!
2) Don't forget to practice a safe following distance all year and especially during winter months which can lead to wet, slippery roads!
3) Stay in touch with safety in order to keep ahead of the game and get your license plate tabs sooner than later. We look forward to making 2018 a great year for our outstanding team!