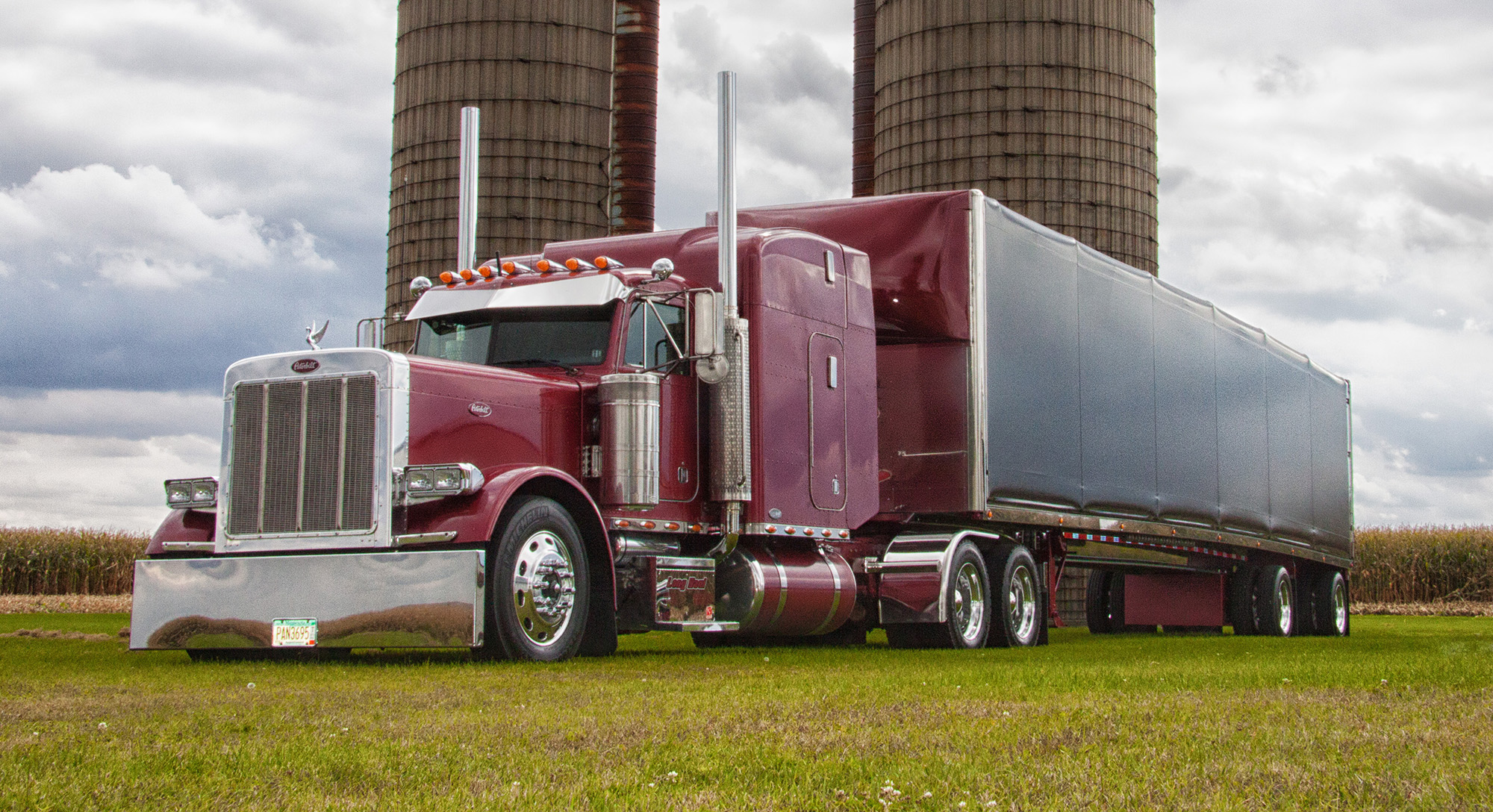 WHAT DRIVES YOU? Driving is a major part of what we do. We drive to customers, deliveries, truck stops, down the road and all over the country. Part of what we believe separates Long Haul as America's elite fleet isn't where we're driving, but what and how we do it. Our team takes pride in driving proud, and knowing that we're respected no matter where we go. We drive empowered by giving our drivers the ability to share in their decision making with dispatch. We drive respected, treating every single member of the Long Haul Family with dignity from drivers to dispatchers and making sure each employee feels valued, and letting their voices be heard. There is a great deal of engines that drive the continued success of our company and fleet. Difficult to define and impossible to duplicate, the Long Haul Trucking drive campaign is aimed at illustrating how the culture at Long Haul Trucking is second to none, and why we feel that everyone who works here should take pride in representing our brand. Our mission is to promote the first class ethics, treatment and opportunities that come with driving for Long Haul Trucking.
WEIGH MY TRUCK APP
New from CAT Scales is an app called Weigh My Truck which offers the convenience of automating your stops to any cat scale, all from inside your truck! This app can be set up with your EFS fuel card and used as a streamlined way to reduce time at scales and get you back on the road quicker! To create an account, all you need to do is register at www.weighmytruck.com, select EFS as your form of payment, proceed with filling out the required information and then complete the registration! This tool is not only a great way to help eliminate a bunch of scale tickets from lying around, but also works as a great means of keeping our drivers running legally and on the road for as long as possible!
License Plate Renewal! ONE LAST REMINDER that all renewal stickers must be on your trucks by 3/1/18. These stickers were mailed out to drivers that hadn't requested to pick them up at the office on 2/9 and should all be successfully delivered. Please don't over look the importance of attaching these appropriately prior to 3/1/18 in order to ensure you can avoid any unnecessary fines or citations! You will not be receiving an actual plate, but a sticker and a cab card for your renewal. If you have any additional questions don't hesitate to reach out to Sue Brown or another member of safety!
Three Keys for the Month
1) We are excited to start promoting the Long Haul Trucking "Drive Campaign." This campaign is designed to promote the ethics, opportunity and respect that come with driving for LHT.
2) Don't forget to practice a safe following distance all year and especially during winter months which can lead to wet, slippery roads!
3) Stay in touch with safety in order to keep ahead of the game and get your license plate tabs sooner than later. We look forward to making 2018 a great year for our outstanding team!
The Bottom Line:
"Safety tips to keep our money in our wallets, not paying fines"
Thanks again to every Long Haul driver and employee that has helped in getting 2018 off to a great start! As we push through the remainder of the first quarter, it's important that we stay focused on the safe driving tactics that have kept us safe thus far! Freight's busy, and business is good, but there's no sense in extra hustle if it's going to lead to any reckless driving or lack of attention to detail. Winter roads mean slick conditions and there's no sign of spring yet that should lease us to think otherwise. Mind your following distance, slow down, pay attention to tire spray and most importantly stay SAFE! Part of our mission as America's elite fleet is to make sure every one of our professional drivers stays accident free and able to roll all winter long!