Would you rather be a business owner, than just another employee?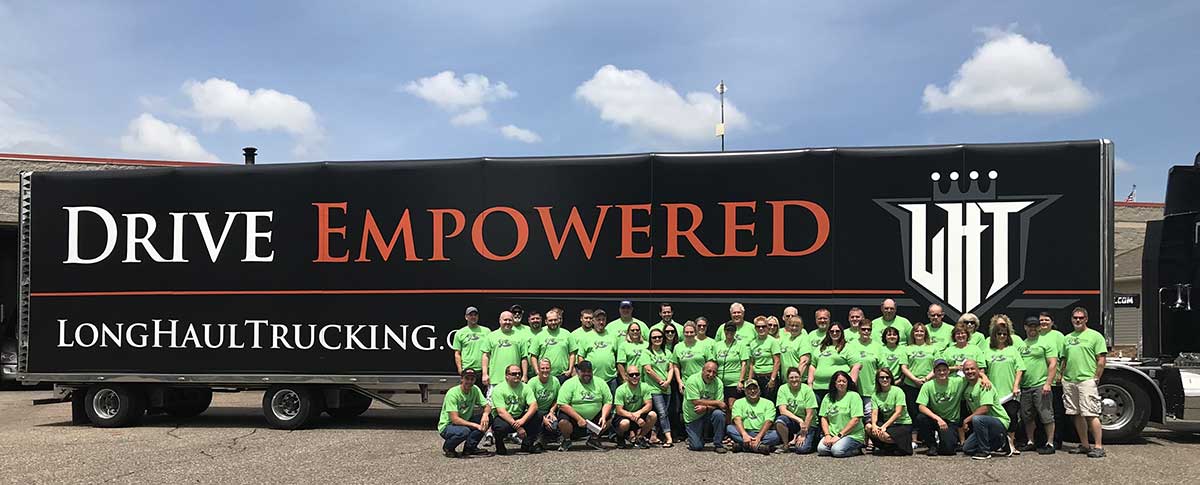 Founded in 1986 Long Haul Trucking has had a vision of being industry leaders since the Start.
What began as a small, 3 truck operation has now grown into a 400 truck asset based fleet that specializes in innovation, customer service and integrity.
Along with Long Haul's notorious fleet of first class conestogas it has also branched off into the world of 3rd party logistics and taken pride in acting as a solution provider for any opportunity offered by our valued customers.
Long Haul's 3 plus decades of success is due to the hard work of our owners, those being every company employee that show up and give their best for our organization and customers every day.
Today, Long Haul is recognized as a company composed of quality, ingenuity and outstanding care for our customers and employees.
---
Long Haul Trucking is hiring, and we're ready to bring our next business owner on board.
Our company is employee owned, and eager to continue our growth with YOU as a member of the team.
Working for an employee owned company (ESOP) is a rare, exciting opportunity that brings empowerment, innovation and long term financial reward.
If you've never worked in transportation before we can train, develop and help you gain the knowledge needed to be successful within the profession.
If you have interest in taking the next step in your career and joining a company that you can one day successfully retire from, let's set up a meeting today.
Request Employment Information